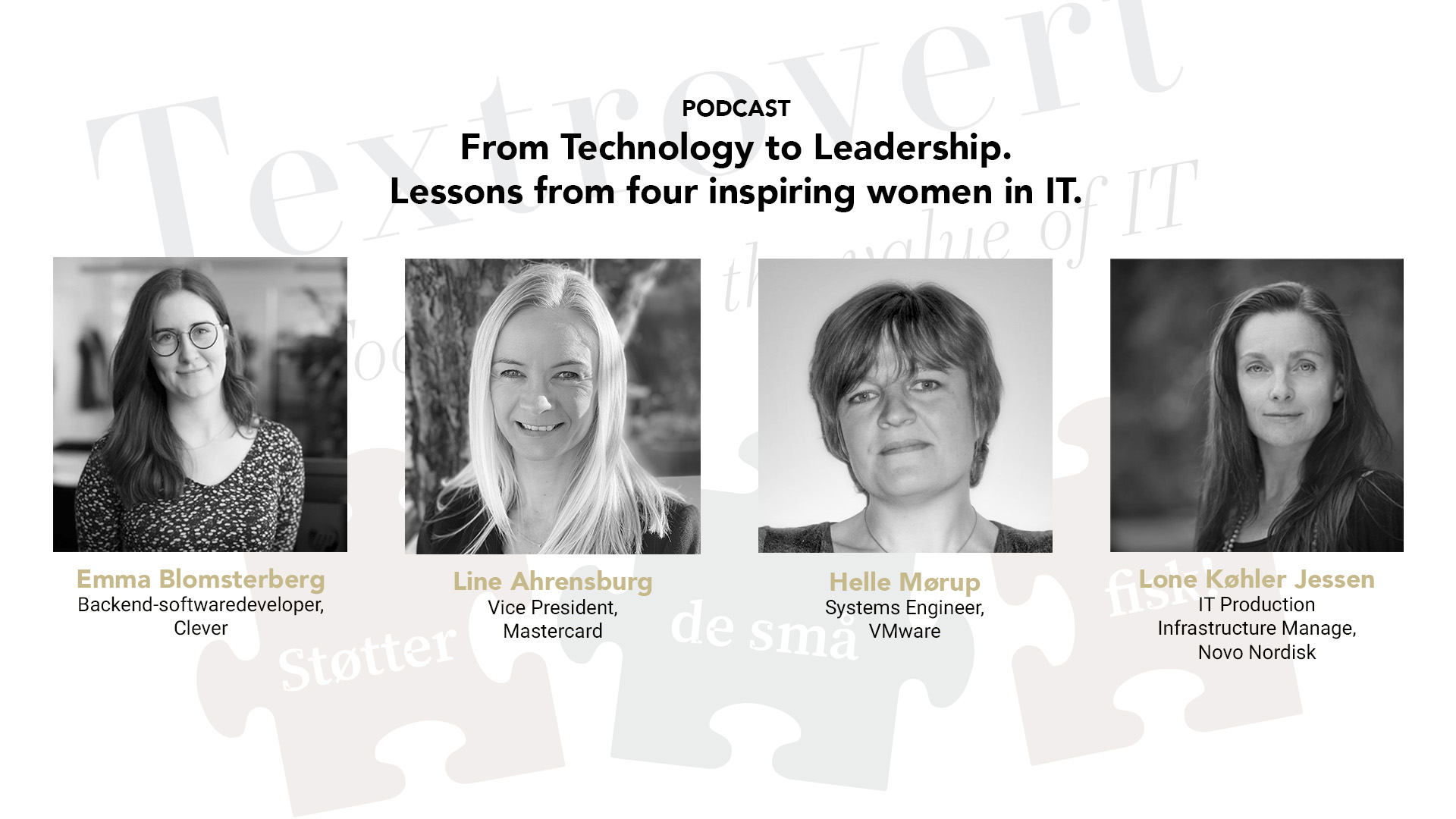 In honor of Women's International Day on March 8th, I wanted to share some of the insights and inspiration I gained from producing a podcast series "From Technology to Leadership" for Arrow ECS in Denmark. As a woman in the IT industry, I've seen firsthand the challenges and opportunities that women face in this field which is why I decided to interview four incredible women who are making their mark in IT, and share their stories with others.
Although the women I interviewed on the podcast are Danish, I believe that the themes and lessons that emerged from these conversations are universal. Each of these women brought a unique perspective to the podcast, and I learned so much from our conversations. I am excited to share some of the key insights and themes that emerged, and also to reflect on what we can learn from these remarkable women.
Whether you're a woman working in IT or simply interested in the intersection of technology and gender, I hope this post will inspire and empower you. Let's celebrate the achievements of women in IT and work together to create a more diverse and inclusive industry.
You can find links to the podcast in the bottom of this article.
Emma Blomsterberg, Backend Software Developer at Clever
Emma Blomsterberg is a talented backend software developer at Clever, one of Denmark's fastest-growing companies in the electric vehicle charging sector. With her passion for coding and sustainable technology, Emma is helping to create intelligent charging solutions that are both cost-effective and environmentally friendly.
Clever is dedicated to making electric vehicle charging more accessible, affordable, and convenient for drivers across Denmark. The company is committed to providing a seamless charging experience for its customers, whether they are at home, work, or on the go and Clever's charging solutions are powered by renewable energy sources.
As a backend software developer at Clever, Emma's role is to create and maintain the software that powers the company's charging stations. Emma's work is critical to ensuring that Clever's charging solutions are as efficient and user-friendly as possible. Her focus is on developing intelligent charging solutions that balance the needs of the customers with the availability of renewable energy sources.
Emma's passion for technology and sustainability began at a young age. She was inspired by her father, who worked as a self-employed IT consultant in business intelligence. With her father's encouragement, Emma pursued a degree in computer science and has been making her mark in the IT industry ever since.
Emma is a shining example of the talented women who are driving innovation and progress in the IT industry. Her work at Clever is helping to create a greener, more sustainable future for all.
Line Ahrensburg, Vice President of Open Banking Engineering Europe at Mastercard
Line Ahrensburg is Vice President of Open Banking Engineering Europe at Mastercard, one of the world's leading fintech companies. With over 20,000 employees worldwide, Mastercard is dedicated to providing innovative payment solutions that make transactions more secure, convenient, and accessible.
Line's career in IT began at NNIT graduate program, where she worked as a software developer. However, she quickly realized that her talents lay in strategic thinking and leadership, rather than programming. Today, as Vice President of Open Banking Engineering Europe at Mastercard, Line is responsible for developing and implementing the company's Open Banking strategy on a European scale.
Throughout her career, Line has been inspired by her father, who has had a highly successful career in IT. Line does however acknowledge that she could have benefited from more female role models, who could have provided insight on how to achieve a work-life balance and prioritizing family whilst pursuing a successful career in the industry.
One of Line's key initiatives at Mastercard is Girls4Tech, a signature program designed to inspire and educate girls aged 8-12 about STEM (science, technology, engineering, and mathematics) subjects. The program aims to address the gender gap in STEM fields by encouraging more girls to pursue careers in these areas.
In our interview, Line shared some great advice for women in tech. She emphasized the importance of being clear about what you want in your career and being vocal about it. According to Line, women often hesitate to ask for what they want or for help in taking the next step in their career. She encourages women to be more assertive and to clearly communicate their ambitions. As Line put it, "No one will know what you want unless you tell them." This is an important reminder for all women in tech who may be hesitant to speak up about their goals and aspirations.
Line's passion for technology and leadership has made her a role model for women in IT. Her work at Mastercard is helping to shape the future of payment solutions and inspire the next generation of female leaders in STEM.
Helle Mørup, Systems Engineer at VMware Denmark
Meet Helle Mørup, a Systems Engineer at VMware with a focus on security. With a background as an IT supporter in a medicinal company and a system administrator in a financial institution, Helle is a seasoned professional in the field. I had the pleasure of working with her in the past, where our IT department consisted of two women and one man. Helle has always been naturally curious about technology, and her interest was piqued when her older brother loaned her a PC at the age of 11. She quickly discovered her talent for IT and has been pursuing it ever since.
Although Helle originally studied social sciences and chemistry at university, she realized that IT was her true passion. Her innate interest in technology led her to take things apart to see how they worked, from her tape recorder to her alarm clock. Helle's love of learning has made her a highly skilled Systems Engineer, specializing in security.
During the interview, Helle shared some valuable insights into presentation techniques. She began presenting to 50 colleagues in the medicinal company, and now she can present to several hundred people with ease. Helle's presentation skills are just one example of her many talents, and along with her enthusiasm for technology, make her a valuable asset to any team.
Being a woman in IT has not been a challenge for Helle, and she believes that perhaps this is because she is fortunate to live and work in Denmark. Helle's story is inspiring, and her success in the field of technology is a testament to her passion, curiosity, and hard work.
Lone Køhler Jessen, IT Production Infrastructure Manager at Novo Nordisk.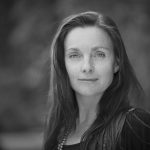 Lone Køhler Jessen is the IT Production Infrastructure Manager at Novo Nordisk. She holds a degree in Chemistry and had previously worked for more than 10 years at the State Serum Institute producing polio vaccines for Denmark's childhood vaccination program. Lone never had any interest in IT, nor did she have any role models within the industry. However, her career took a turn and a new chapter in IT began when SAP was implemented at the State Serum Institute.
When she turned 40, Lone decided it was time for a change and applied for a position in Novo Nordisk's Global IT department. In her current role, she focuses on processes and compliance, which is crucial in the pharmaceutical industry. It is important not only for producing medicines but also for ensuring continuous production.
During our interview, we also talked about fundamental competencies. Whilst on maternity leave, Lone attended a lecture by a philosopher who spoke about these competencies. They should be able to be boiled down to a verb, such as "I am good at." The question is, what are you good at and what would be your fundamental competency? Lone discovered that for her, this is being a bridge builder between people and processes. This skill is crucial in her current role, as she must ensure that production runs smoothly and in compliance with regulations in the pharmaceutical industry.
Lone'sjourney into the world of IT is a testament to the idea that anyone can pivot into a new field with the right mindset and determination. Despite having no prior interest or role models in the industry, Lone's expertise in process and compliance has proven invaluable in her role as an IT Production Infrastructure Manager at Novo Nordisk. Her ability to bridge the gap between people and processes is a fundamental skill that has allowed her to thrive in her current role. Her story serves as an inspiration to anyone looking to make a change in their career, emphasizing the importance of focusing on one's fundamental competencies and taking calculated risks.
I hope this blog post has been inspiring and informative for anyone considering a career in the tech industry. As we have seen, there is no one-size-fits-all path to success in this field. These four women have diverse backgrounds and experiences, and yet they all share a passion for technology and a drive to constantly learn and adapt.
If you are interested in pursuing a career in tech, don't let anything hold you back. You don't necessarily need a degree in computer science or years of experience in the field. With dedication, hard work, and a willingness to learn, you can achieve your goals.
And if you happen to understand Danish, I highly recommend listening to the full podcast interviews with these amazing women. You can find them at [insert link here].
Remember, the tech industry needs more women like Emma, Line, Helle, and Lone. Let's continue to break down barriers and pave the way for future generations of women in tech.
You can listen to the podcast (In Danish 🇩🇰) on your favourite podcast app – I'm linking to Apple Podcast: